CCTV System Installation In Essex & London
There are between 4 million and 5.9 million CCTV surveillance cameras in the UK, according to a new report from the British Security Industry Association (BSIA). Based on David Davis' estimate, in London it stands at around one camera for every 14 people, adding up to a total of about 422,000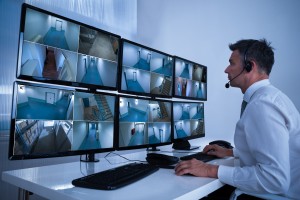 cameras. The proportion of cameras controlled by local government is around 1 in 70. "Private companies are actually funding the majority of the nation's CCTV installations on the basis that it delivers a clear return on investment and this is where the majority of footage used by Police is sourced.  Effective CCTV schemes are an invaluable source of crime detection and evidence for the Police. For example in 2009, 95 per cent of Scotland Yard murder cases used CCTV footage as evidence.
The public are supportive of CCTV with 62 per cent wanting to see more in their local area and it is important that we retain their trust and confidence."
Below is an example of the staggering image quality All Security Solutions provide at Full HD 1080p with low lux level conditions.
---
CCTV Packages Installed From As Little As £599+VAT
---
Please visit our special offers page for more details.
HD Analogue CCTV Installations
---
Choosing an Analogue HD CCTV System is great for upgrading your current existing analogue CCTV system. You can upgrade your existing CCTV system without the need of installing any more cables. Analogue HD CCTV has become increasingly popular due to its 1080P images, cost effective equipment and increased distances in range (up to 300m).
Security installers, like ourselves prefer this type of system to an IP CCTV System. A standalone analogue HD CCTV system has no dependancies on any other trades or factors.

Have a fault with your CCTV system?  Let us rectify the problem.
If you would like a quote on our range of HD CCTV systems, please contact us for free expert advice. We cover London, Essex and surrounding counties.
---
IP CCTV Installations
---
IP camera systems are currently flooding the marketplace with CCTV cameras becoming more readily available at a more affordable cost. IP systems are ideal in situations where a building already has anexisting network infrastructure.

IP systems also have the capability of better quality and HD cameras and the set up of all these types of cameras are also very versatile. Each system is specifically designed to your needs. All Security Solutions offer a full bespoke design when it comes to your CCTV surveillance.
---
CCTV Remote Viewing
---
CCTV Remote viewing has become almost a must in todays security world. With All Security Solutions new CCTV installations this is included as standard (providing broadband present) because we know how important it is for you to not only be safe, but to FEEL safe!
Worried you've left the garage door open? Worried about your employees not fulfilling their duties? There are many reasons for using the CCTV remote viewing platform and we can assist in whichever way most suits your home or business. This can be viewed from anywhere in the world.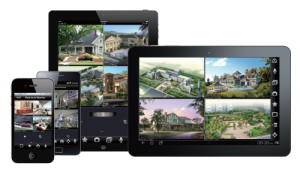 All we require from you is an internet connection and we can set this all up for you. Depending on your current CCTV system we may even be able to set this up for you without upgrading your equipment.
---
Integrated Fire & Security Solutions
---
All Security Solutions have the knowledge and experience to provide a bespoke design for all your security needs. We can provide, install and maintain all of your safety and security products within one company.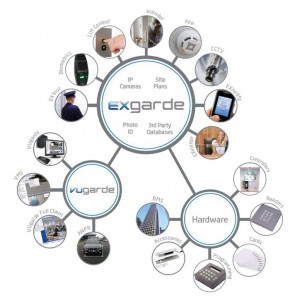 We can provide a complete integrated fire and security solution.
Providing you are in London, Essex or South England then you have come to the right place for an all-in-one solution.
---
The All New Ultra HD 4K CCTV Technology
What is 4K CCTV?
4K CCTV is rapidly becoming one of the buzz words in the industry – as well as consumer electronics as a whole. But what advantages could 4K CCTV technology bring for you?
4K – sometimes termed 'UHD', 'UltraHD' or 'Ultra High Definition' cameras – offer four times the resolution of HDTV; 1080p with a video resolution of 3840 X 2160 – 4096 x 2160 pixels. When you compare this to traditional CCTV surveillance cameras, with a resolution of 704 x 480 or less, you can clearly see the benefits!  The difference compared to conventional video and HD video is remarkable; individual images can look as if they were taken with a digital stills camera, and impart the same level of detail.
The benefits of using 4K CCTV
Ideal for overlooking large areas, 4K IP CCTV is perfect for large scale monitoring of public spaces, car parking and warehousing, and is able to capture the finest of details in your scenes. Due to the exceptionally high picture resolution, ultra high definition 4K cameras are also perfect for post event analysis, providing the ability to digitally zoom into the recorded image from an 8 megapixel image to an impressive 2 megapixel image. This makes them ideal for clearly identifying intruders, vehicle number plates or even stock numbers on a box, amongst many other important uses.
Quality and Speed
This high quality image is captured at top speed; with incredibly high frame rates (up to 30 frames per second) our systems can capture fast moving objects at high resolution. The combination of speed and ultra high resolutions provides the level of detail that makes the difference when collecting robust evidence, even when looking at wide scenes such as outdoor sites or inside a warehouse.
All Security Solutions offer the latest technology when it comes to your safety and security, why not give our team a call today for free expert advice.