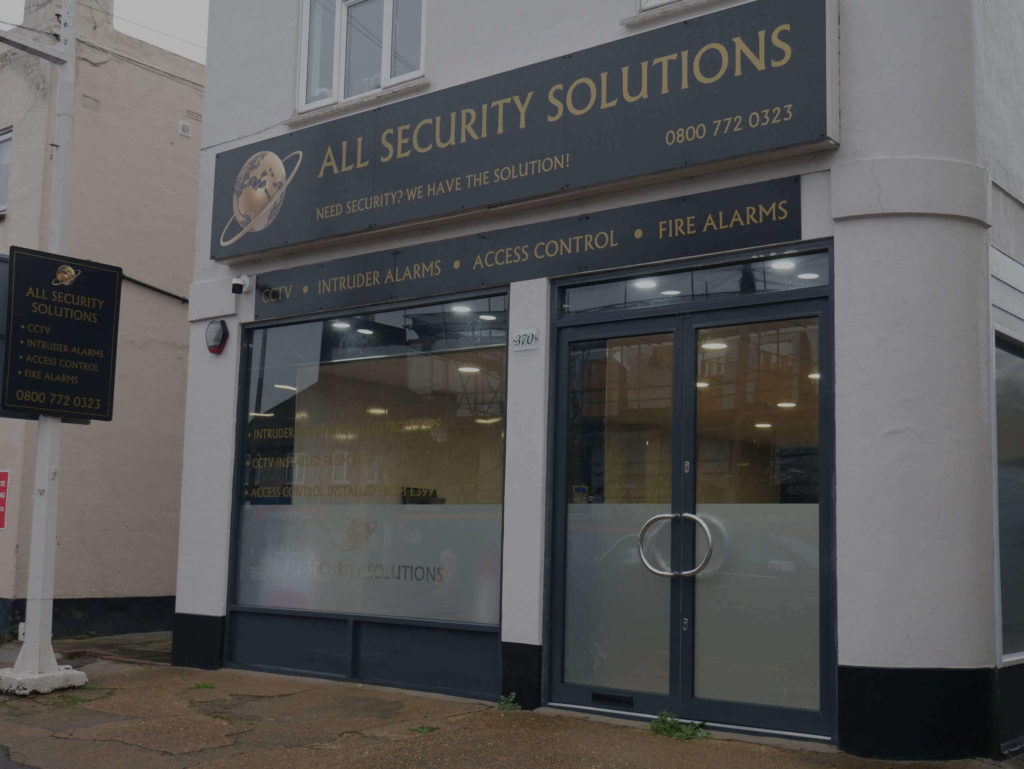 Need Security?
We have the solution...
High quality providers of CCTV, Burglar Alarms, Access Control, Door Intercoms and Fire Alarm Systems.
Request Free Quotation
Our Services
Welcome to All Security Solutions
CCTV, Burglar Alarms & Security System installers in London & Essex
We are passionate about providing security solutions on a domestic and commercial scale in Essex, London and the surrounding counties. All Security Solutions provide the full security package, including design, advice, installation, handover and aftercare.
All Security Solutions are an insurance approved SSAIB company who operate as an expert fire and security installation, maintenance and commissioning company for the security industry. With over 30 Years' experience in this forever growing industry, you can be assured that the service you receive is never short of 110%.
Here at All Security Solutions, our aim is to ensure that all our clients' security and safety needs are met by professionalism, safety, exceeding expectations; whilst providing a second to none quality and personal service. We always have your best interests at heart, and we ensure that there is no substitute when it comes to your safety and security.
How to Keep Your Home or Business Safe in Essex With Security Systems Essex
 Essex is a county in the southeast of England, with the surrounding counties Suffolk, Cambridgeshire, Hertfordshire, Kent and London surrounding the county. Chelmsford was granted city status in 2012 to mark the Diamond Jubilee of Elizabeth II. The area has luscious green rural areas and quaint villages, alongside the new towns of Basildon and Harlow, the port of Tilbury and the Lakeside shopping Centre. There are great transportation links into London too, with an efficient bus and train service available across the county. The area is growing in population too, with an estimated 1.8 million people living in Essex (correct as of mid-2017).
Despite all of these great points about Essex, there is a growing crime rate throughout the county. In 2018, UK Crime Stats – compiled with results by Essex Police – reported that there were over 12,000 cases of theft, over 11,000 cases of burglary and over 1,000 cases of robbery. It can be very unsafe if your home or business is not very well equipped against these possibilities of it being you next.
As one of the leading CCTV companies in Essex, we will protect residential and commercial buildings through the installation of criminal deterrents, such as CCTV and burglar alarms Essex. Securing your home or business is a very precise task which requires specific knowledge and skill regarding security planning, something which we exceed in when carrying out all security systems in Essex. At All Security Solutions, we offer consultant services that help to identify vulnerable entry points that may be used by a burglar to enter into a property or business, pointing out affordable and easy ways to secure without hassle.
The Advantages of Having Burglar Alarms and CCTV Installed
We believe security is a vital and important aspect of both home and business ownership. CCTV and intruder alarms Essex are available to suit every budget, so whether you need a simple system for the home or a multi-functional system for commercial premises, our team of experienced advisors and engineers are on hand to help.
There are so many reasons as to why you might want to enquire about our CCTV installation Essex services, installed by the experts here at All Security Solutions. Perhaps you're a domestic customer with an interest in boosting the security of your residence, or a local business looking to protect the business throughout the day and night, providing employees and yourself peace of mind and safety. As professional CCTV installers in Essex, we can advise and pre-plan for the best places to input the CCTV system for maximum security and safety. A CCTV system is a great deterrent for people who are trespassing on businesses or snooping around residential properties.
CCTV installation systems & Burglar alarms in Essex and combined provide a very effective security system, with cutting-edge and superior technology used to deter intruders. We provide the highest standard of service and have impeccable expertise in all areas of security systems.
Our highly qualified and experienced engineers provide excellent customer service that help us to stand out in the security industry. All Security Solutions have a number of qualified engineers available for 24-hour assistance, and attend callouts within 4-hours if required, to ensure that your property or business remains protected at all times.
We aren't just restricted to burglar alarms and CCTV systems however, we also specialise in access control systems, door entry systems, fire alarm systems and bespoke maintenance packages.
Maintenance Packages Available
Alongside our security systems Essex, we also offer bespoke maintenance packages to help meet client expectations from start to finish. We pride ourselves on our outstanding customer service and aftercare to ensure your safety and security always remains our number one priority.
Our work is always carried out to the highest standards, in line with the current British and European Standards. We offer three maintenance packages, created with different requirements and budgets in mind. Our arrangements are renewed annually.
More Info
Free Quotation
To maintain our high working standards, we offer a free no-obligation quotation to new customers. This allows us to provide an in-depth assessment of your current security systems, whether it be a home or a business. The assessment will include taking note of any repair work that needs doing and listing any upgrades that would benefit your security. We'll meet with you at a time that best suits your needs, and give you time to read our security system recommendations for a safer home or business.
Contact Us