Maintenance Packages
---
All Security Solutions Exceeding Expectations
---
Our aim at All Security Solutions is to provide a solution that meets clients expectations from start to finish. We pride ourselves on our customer aftercare where your safety and security is our number one priority.
All Security Solutions work to the current British and European standards so you can be rest assured that all work carried out is to the highest standard.
The installation of a All Security Solutions system is more than an investment in safety and protection. It is an investment in security, peace of mind and reliability stretching beyond the product itself.
---
Our Service Starts With An Enquiry
---
For simplicity and total peace of mind All Security Solutions offer the full package including design, advice, installation, handover and aftercare.
Regular inspections and maintenance can often prevent faults from developing and pre-empt issues with your fire or security system. This might otherwise require an unwanted expensive emergency call-out visit by an engineer, typically out of hours.
---
All Security Solutions Installation Breakdown
---
Below is a list of packages we offer. Once a package has been confirmed you will have access to our 24 hour technical help line. You will be guaranteed a response to an emergency call within 4 hours if one is required. (Subject to terms and conditions)
Customers with a maintenance agreement become our priority for emergency calls in preference to those who are not. If you do not have a agreement in place and you wish to use our services on an ad hoc basis we will be happy to talk to you during our office hours between 8am – 5:30pm, Monday – Friday.
We offer three maintenance packages for you to choose from depending on your requirements and budget. The maintenance arrangement will be renewed annually so you will never find yourself tied in to a contract for more than 12 months.

All Parts and Labour Covered
1 Maintenance Visit per year
2 Emergency Call-Out per year
Technical helpdesk call-back telephone support
24 Hour / 365 Day response
4 Hour Response Time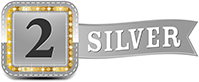 1 Maintenance Visit per year
1 Emergency Call-Out per year
Technical helpdesk call-back telephone support
24 Hour / 365 Day response
Normal Same Day response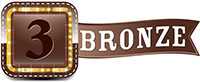 1 Maintenance Visit per year
Technical helpdesk call-back telephone support
Special Terms for all other call-outs
24 Hour / 365 Day response
---
Gold 'COMPLETE COVER' incorporates a comprehensive warranty for free replacement of all the electronic equipment except batteries during your agreement period, on a new for old basis, irrespective of age, with the only chargeable exceptions being insured losses, willful damage, or customers misuse or negligence, therefore providing you with a controlled budget for the period of your agreement and NO HIDDEN COSTS. The Gold package is only available on systems installed or upgraded by All Security Solutions Ltd within the past three years. Replacement parts are chargeable for customers with either a Bronze or Silver agreement and for those without an agreement.
---
Not getting the level of service you deserve? Why not choose a company who are always there no matter what time of day!
For prices and packages please contact us where one of our team members will be happy to help.