Intruder Alarm Systems in London
Are you looking to protect your home with a bespoke security system? Then you have come to the right place. Here at All Security Solutions, we firmly believe that every home and commercial business requires a security system to deter uninvited guests from intruding on your premises. We know that without substantial security that you are more at risk of attracting these unwanted guests.
---
Why Choose Our Intruder Alarm Systems?
---
So why opt for All Security Solutions? Well, we have an extensive amount of experience in the security industry – 30 years to be precise. Over the course of those three decades, we have seen huge advancements in technology – but we have still retained that good, old-fashioned customer care that had clients flocking to us in the first place. We will be there to advise you throughout the entire process – making us the intruder alarm installers in London that clients trust.
---
Our Bespoke Intruder Alarm Systems in London
---
Our intruder alarm systems are designed specifically for you and are put together by our experienced security systems specialists. Our free site survey and quotation provides us with the means to identify where and what systems are required on your property. We'll provide you with a full written quotation which will cover all aspects of the work to be undertaken, this will range from design to installation, handover to demonstration. We'll advise the importance of maintenance and offer suggestions as to why this is necessary – but more on that later.
---
What Properties and Why
---
We cover the full installation of intruder alarms for domestic dwellings and business premises. The projects that we can take on include but are not limited to; warehouses, commercial units, retail shops, schools, hospitals, and sports centres. So whether you are looking to protect your home or business premises, we'll be able to help. We have worked on jobs of all sizes, so there's job that is too big or too small for us to handle. We'll closely examine your property during your free site survey, mapping it out thoroughly so that we can identify the perfect intruder alarm system.
---
The Latest Tech
---
We're always looking to improve our intruder alarms with the latest technology, and we think that innovation is the key to creating a really effective intruder alarm system. We offer intruder alarms, which are also known as burglar alarms, incorporating all the latest detection devices. These include microwave (Dual Tech) and passive infrared (PIR) technologies, glass-break detectors, smoke detectors, vibration detectors, floodlighting, remote alarm signalling and magnetic reed contacts.
---
Intruder Alarms for Lower Home Insurance
---
We also can assist when it comes to a graded system for lowering your home insurance. We cover alarm installations in London. As you have probably discovered already, some home insurers actually require you to have an intruder alarm installed to take out a policy – and many also want evidence that yours has been installed by trained professionals. Luckily for you, you can find the best intruder alarm installers London has to offer right here! So you will be able to secure the home insurance of your choice with no problems, giving you total peace of mind that you're fully prepared for all eventualities.
---
Complies with Current Regulations
---
Every system which we design and install will be subject to full agreement from yourself. After all, complete customer satisfaction is what we aim for. Our standard of work is always in correspondence to British Standard BS EN 50131-1:2006+A2:2017, and our equipment is fully compliant with DD:243 PD6662:2017. So you, like all our other clients, need not worry. If you'd like to know more about these, or would like to discuss our exact credentials further, then please feel free to contact us about this today! We're on hand to answer any questions that you may have, so that you can book your alarm installation with total confidence.
---
Maintenance for Intruder Alarms in London
---
One thing that we strongly advise our customers to consider is maintenance. If you take out a maintenance agreement with us, you will have access to 24/7 support, and in an emergency,  you will be attended to within four hours. We always prioritise those with a maintenance agreement, so you'll be dealt with much more quickly if you need assistance. We have a variety of intruder alarm systems London maintenance packages available, so you are sure to find one that's the right fit for your budget.
---
Intruder Alarm Installation Packages From As Little As £499+VAT
---
We offer extremely competitive prices on our intruder alarm systems, and we we won't be beaten on service either! Want to know more? Then please visit our special offers page for more details, and give us a call so we can help you to get the ball rolling with your new intruder alarm system. That's why we're the alarm installers our clients always recommend.
How do your installers design a bespoke intruder alarm system?
Our experienced security systems specialists won't offer you an off-the-shelf alarm system. Instead, we take the time to come up with the perfect security solution to suit the unique features and requirements of your specific property. The project will begin with a FREE site assessment which will take into account the type of systems that you require along with the best location for these units. We will provide you with a full, written quotation with transparent costings, so you have all the information you need to make an informed decision about the best security installation for your building. We'll quote for the design, installation, handover, demonstration and even maintenance work.
How much experience do our intruder alarm installers have?
When investing in an intruder alarm system, we understand that you'll want maximum peace of mind about the quality of service you're receiving.
All Security Solutions are proud to be an insurance-approved SSAIB company, offering an optimal level of security systems to meet British and European certification standards. Our highly experienced team of installers are all CRB-checked and security screened, and they work tirelessly to provide superior security packages for all our clients. We deliver and complete our installations promptly and to the highest industry standards, so you know you'll be in the safest hands when our engineers install a contemporary intruder alarm system in your building.
How much does it cost to install an intruder alarm system?
How much would you pay for peace of mind that your property, possessions and all occupants are protected 24/7 from the threat of intruders breaking in?
Our intruder alarm systems start from as little as £499+VAT and we're proud to be able to offer a Price Match Guarantee on all our installations, so you know you won't find a better offer elsewhere. Each of our packages include a 1-year maintenance contract too in the rare event that you require a small fix. If you're ready for us to start protecting your home or business premises, then get in touch for a FREE quote today.
Texecom Burglar Alarm Installers
---
Our most popular range is the Texecom Premier Series. It is a range of professional electronic security products, designed to exceed worldwide security requirements. Compatible with Premier Elite Series products, the Premier Series offers a comprehensive range of high quality, high performance security solutions for small, medium and large sized installations.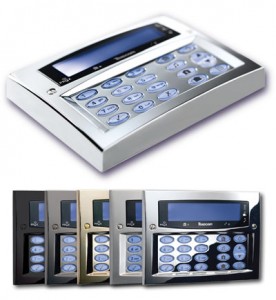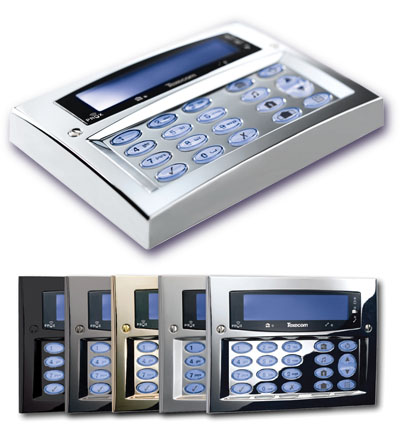 Typical applications include:
Retail Premises
Premium Residential
Offices
Small Commercial
Domestic Applications
---
Galaxy Burglar Alarm Installers
---
The Galaxy Dimension series of security systems is a fully integrated intrusion and door control security solution for mid to large commercial security installations.
It offers your customers a user-friendly system in a cost-effective package that is fully compliant to the PD6662:2017 and EN50131 standards.
Honeywell Galaxy now has an innovative wireless capability available for intruder functions with Galaxy Dimension. This offers high quality, reliable security solutions with the flexibility to meet the needs of every commercial and industrial application.
---
Wireless Burglar Alarm Solutions
---
Introducing the next generation of wireless security, Texecom RICOCHET mesh networking wireless technology delivers more performance than any other wireless security system.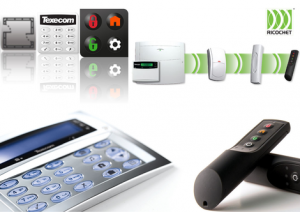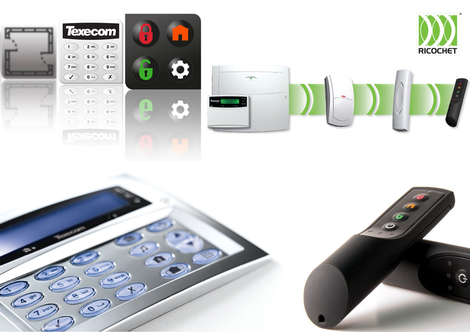 RICOCHET enabled wireless devices receive and repeat wireless transmissions from other devices. The size, scalability and range of the entire system are extended as wireless signalling is no longer limited by point-to-point communications.
The range of a RICOCHET enabled wireless system is greater than previous systems, with multiple devices capable of relaying messages to and from even the most remote locations in a building. We provide wireless alarm installations in London.
---
Risco Agility IP Burglar Alarm Solutions
---
Risco now offer the all in one complete solution when it comes to your safety and security. Monitor your own Intruder alarm and CCTV system under one application. wether you are at home in bed or the other side of the world. This great solution can be controlled vi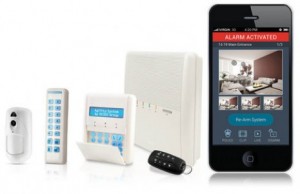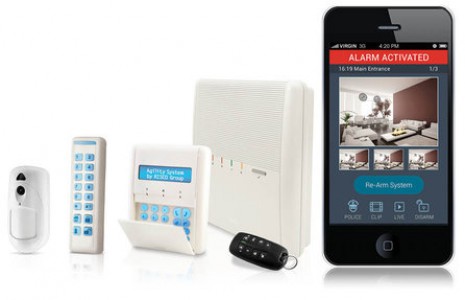 a a smart phone with an app or via your laptop on a piece of specialist software.
That is correct, you did read it right, you can now remotely connect into your alarm or CCTV system, retrieve point ID snapshots from your CCTV system when an activation has occurred. This great new technology is guaranteed to give you piece of mind at all times.
---
Monitored Alarms
All Security Solutions offer the latest technology in remote alarm signalling to ensure your premises is monitored via ARC ( Alarm Receiving Centre ) 24/7 365 days of the year.
Most commercial applications are required for insurance purposes to have their alarm monitored as a minimum requirement. These are just some of the services we provide: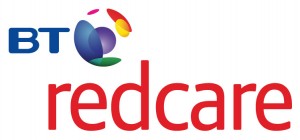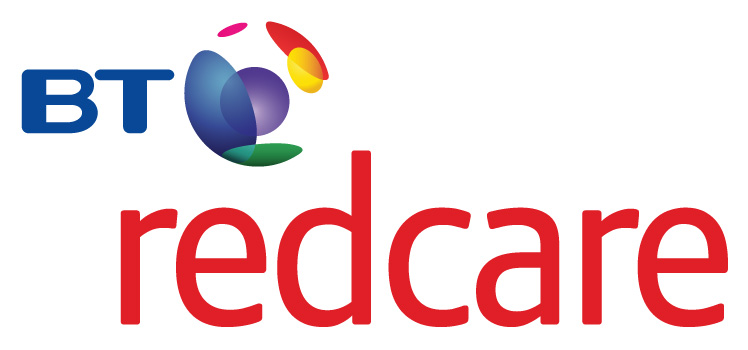 Police Response
Keyholder Response
Guard Patrol
Mobile Phone Alerts
For a monitored Alarm installation please contact one of our staff members today!